Foot care is a part of staying healthy and active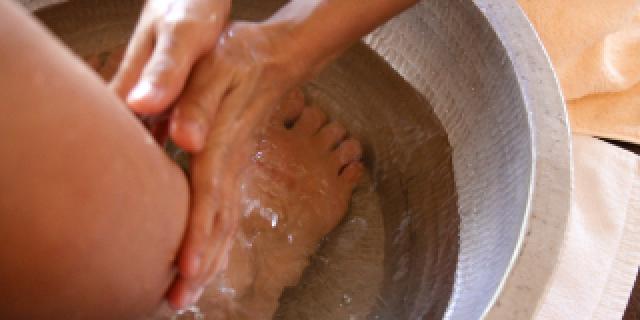 One in three people over the age of 65 has foot pain, stiffness or aching feet. Many people believe that foot pain is a normal consequence of growing older but according to the Ontario Society of Chiropodists that is far from the truth.
Foot care or chiropodist services are available at Shepherd Village for anything that involves soft tissue, such as corns, callus removal, nail cutting and orthodics.
Make an appointment
Gardens and Manor residents: contact the Wellness Centre Nurse at 416.609.5700 ext. 210
Terrace and Lodge residents: contact your nurse
Light foot care
For just some light pampering, J.T. Hair Dezign offers pedicures, polish and paraffin services. Visit the Hair Salon and Spa webpage to learn more.