Home comfort with resort perks
The Terrace at Shepherd Village is an accredited retirement residence that offers two types of accommodation choices: retirement living & assisted living for seniors wanting some help with daily living activities.
Free yourself of the stress and responsibility of managing household chores like grocery shopping, mowing the lawn and even keeping track of all the monthly bills. Living here means you have the freedom and peace-of-mind to devote your time to the things that really matter to you.
Onsite health and fitness services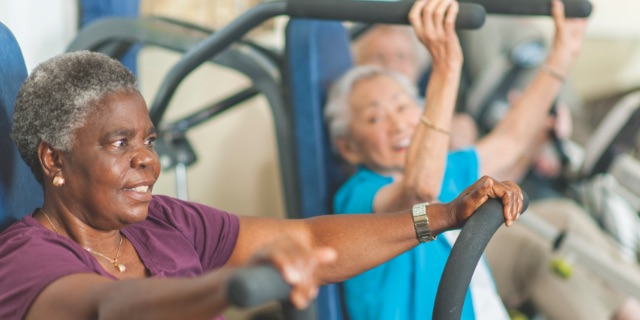 Take a relaxing swim or get energized with SmartFit30 system, our specialized exercise equipment, or our fitness classes including programs for bone health, balance, stretching, cardio and arthritis.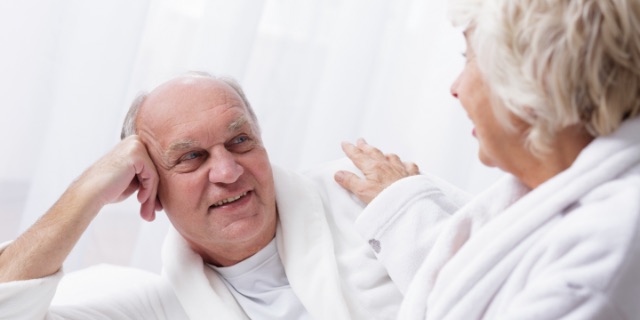 A massage, music and mini-put. Socialize over a slice of pie in the Café. Read a book on the sunny terrace. Stroll through the gardens and walking paths. Get your hair done in our Salon. Challenge your neighbour to a fierce game of chess. Learn the Internet ropes so you can Skype with your grandchildren. With our games, library and computer rooms, and numerous social programs and activities, there is always something to do.
Healthy, delicious and nutritious dining
Baked ham, braised lamb or grilled salmon? What are you having for dinner tonight? Our team of registered Dietitians and world class Chefs create a menu of meals that are healthy, nutritious and delicious. Have an allergy or special diet? No problem. We take great pride in offering you good food that is good for you. The only thing you need to do is enjoy the meal! Click here to see a sample of our menu!
Care, if and when you need it
Our dedicated and professional nursing staff work with assisted living residents, and their family, to develop a detailed plan of care to ensure residents are cared for according to their unique needs.
Calendar
Features
Located at 3758 Sheppard Avenue East in Toronto, the Terrace is a 144-unit building with a variety of bright, modern and exceptionally well maintained single and double occupancy studio, 1 bedroom and 2 bedroom suites that range in size from 230 to 757 square feet.
Each suite includes:
Private parking (Above ground parking)
Heating, air conditioning and hydro, all individually controlled
Snacks, tea and coffee between meals
Weekly suite housekeeping and laundry of linens and towels ( 2nd Floor retirement living)
laundering of personal items, linens and towels ( 3,4,5 Floor assisted living)
Personal call bell system with 24hr emergency response
Studio suite 340 square feet (Retirement Living 2nd floor)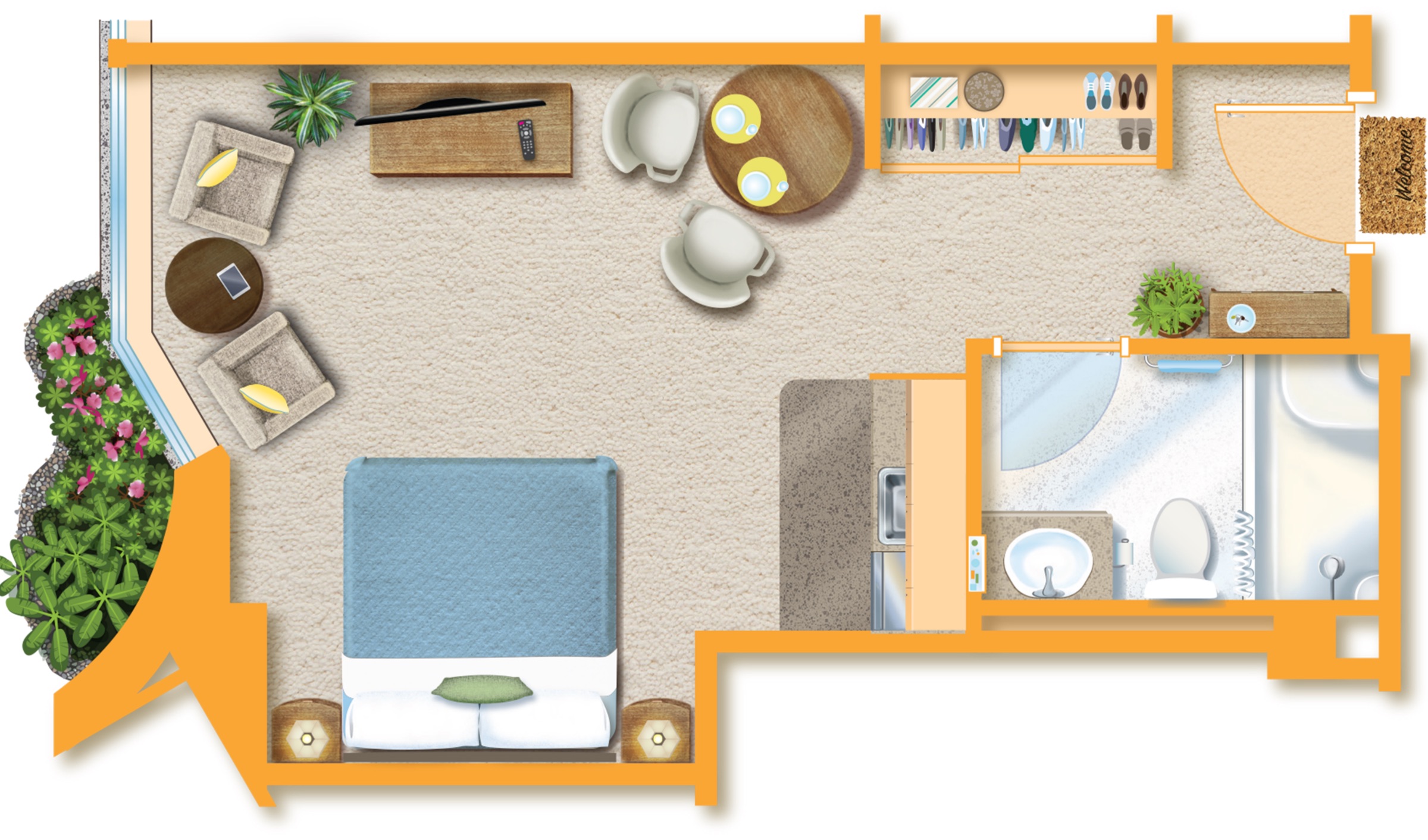 Studio suite 287 square feet (Assisted Living Floors 3,4,5)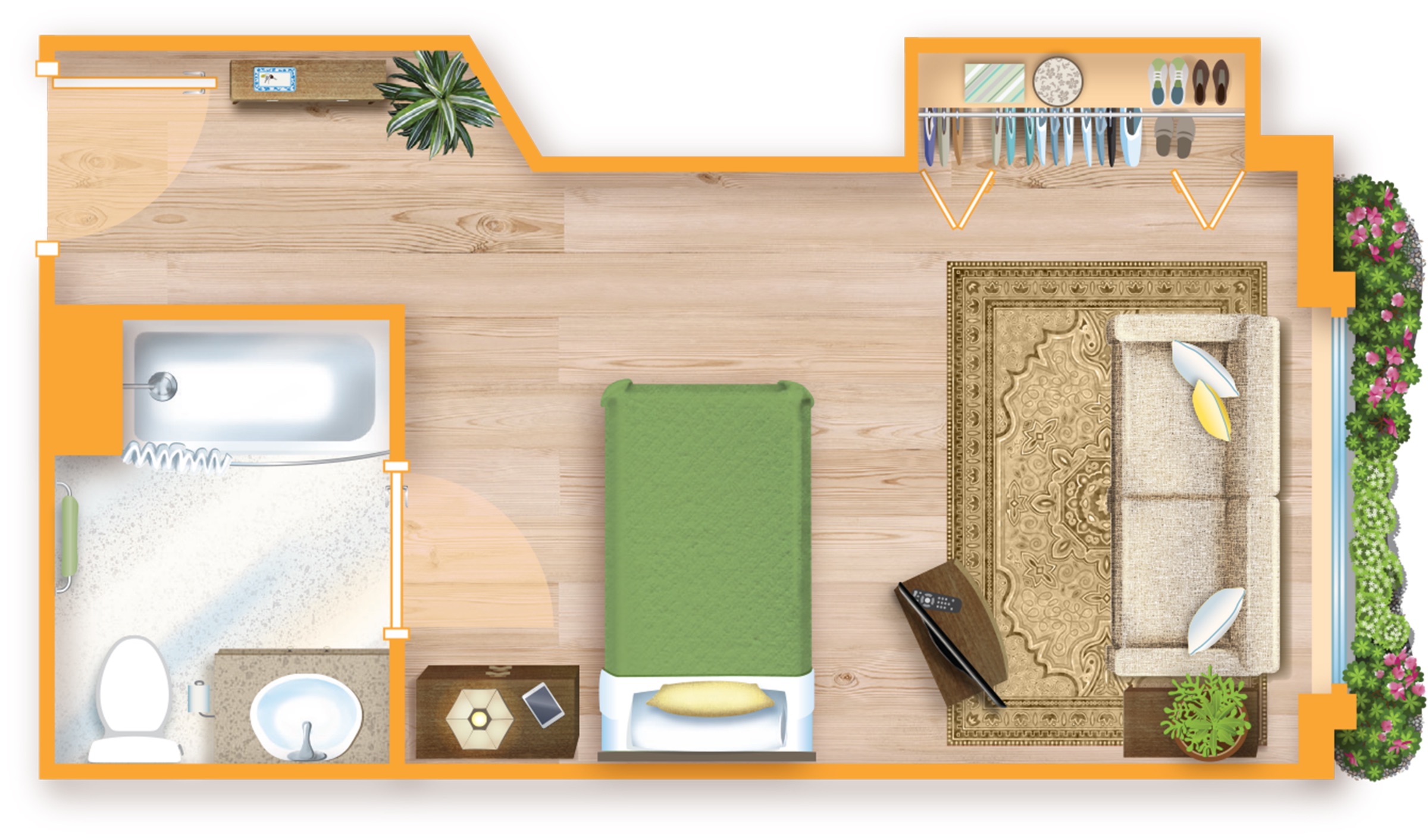 Our value stands out
One of the many things that makes Shepherd Village unique is that we're a not-for-profit Christian-based organization. This means our mission is about people, not profits. We're so confident of the value we offer, we encourage you to use this checklist to compare with the other retirement residences you're researching.
One monthly all-inclusive payment
| Services & Amenities | Assisted living | Retirement living |
| --- | --- | --- |
| Meals | 3/day Included | 2/day Included |
| Tea, coffee and snacks | Included | Included |
| Computer lounge with Internet access | Included | Included |
| WIFI | Included | Included |
| Some nursing care | Included | Included |
| Parking | Included | Included |
| Heating/AC | Included | Included |
| Housekeeping | Included | Included |
| Bed linens & towels / Single Only | Weekly | Weekly |
| Laundry of towels & linens | Weekly | Weekly |
| Toiletries | Weekly | Weekly |
| Personal Laundry | Weekly | Pay/use option |
| Medication management | Pay/use option | Pay/use option |
| Membership to onsite Health and Fitness Centre | Included | Included |
| Bathing Assistance | Weekly | Pay/Use option |
Come for a tour!
Tours for Shepherd Terrace (Retirement & Assisted Living) are available Tuesday, Wednesday, Thursday at 11:00 am.
Tours are limited to 10 people (2 max per family).
Please arrive 20 mins early for a COVID-19 screening & to do one Rapid Test per person.