Dedicated to the well-being of seniors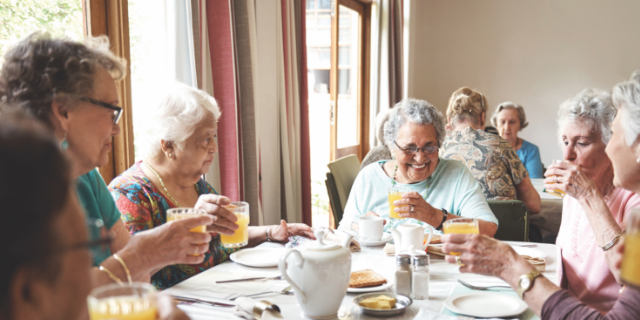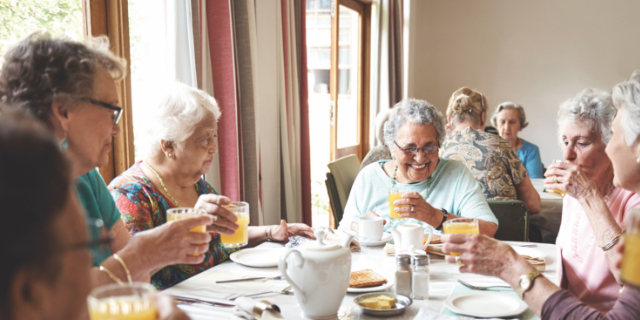 Shepherd Village is Toronto's largest not-for-profit seniors community and has been dedicated to the well-being of seniors since 1961. We're committed to meeting the changing physical, spiritual and social needs of seniors through quality care and compassionate service. Everything we offer is designed to enhance the quality of life and peace-of-mind of our residents, and their family and friends.
A range of accommodation and care choices
Sitting on immaculately maintained grounds, Shepherd Village offers an array of healthcare, retail, recreational and spiritual services and four types of accommodation choices: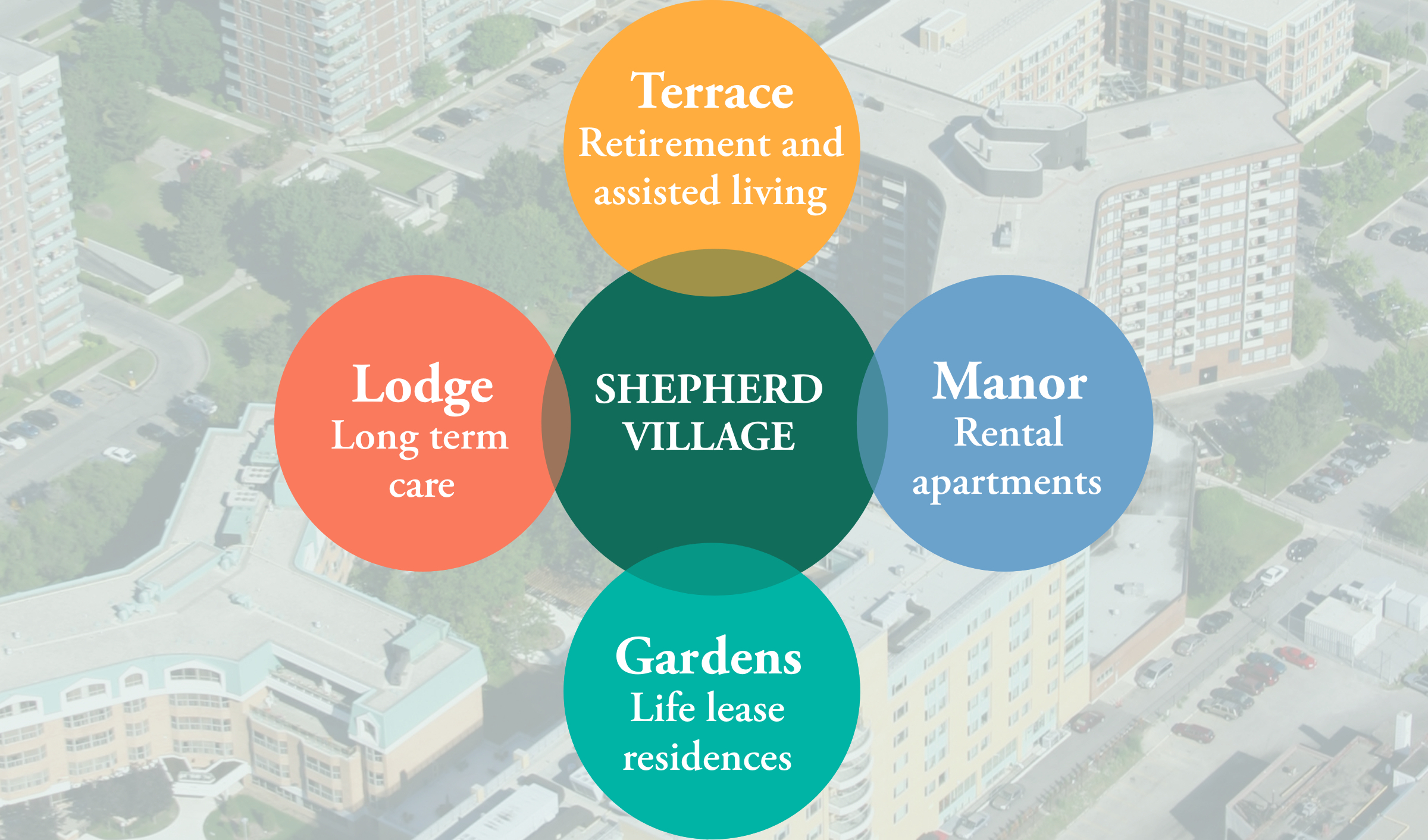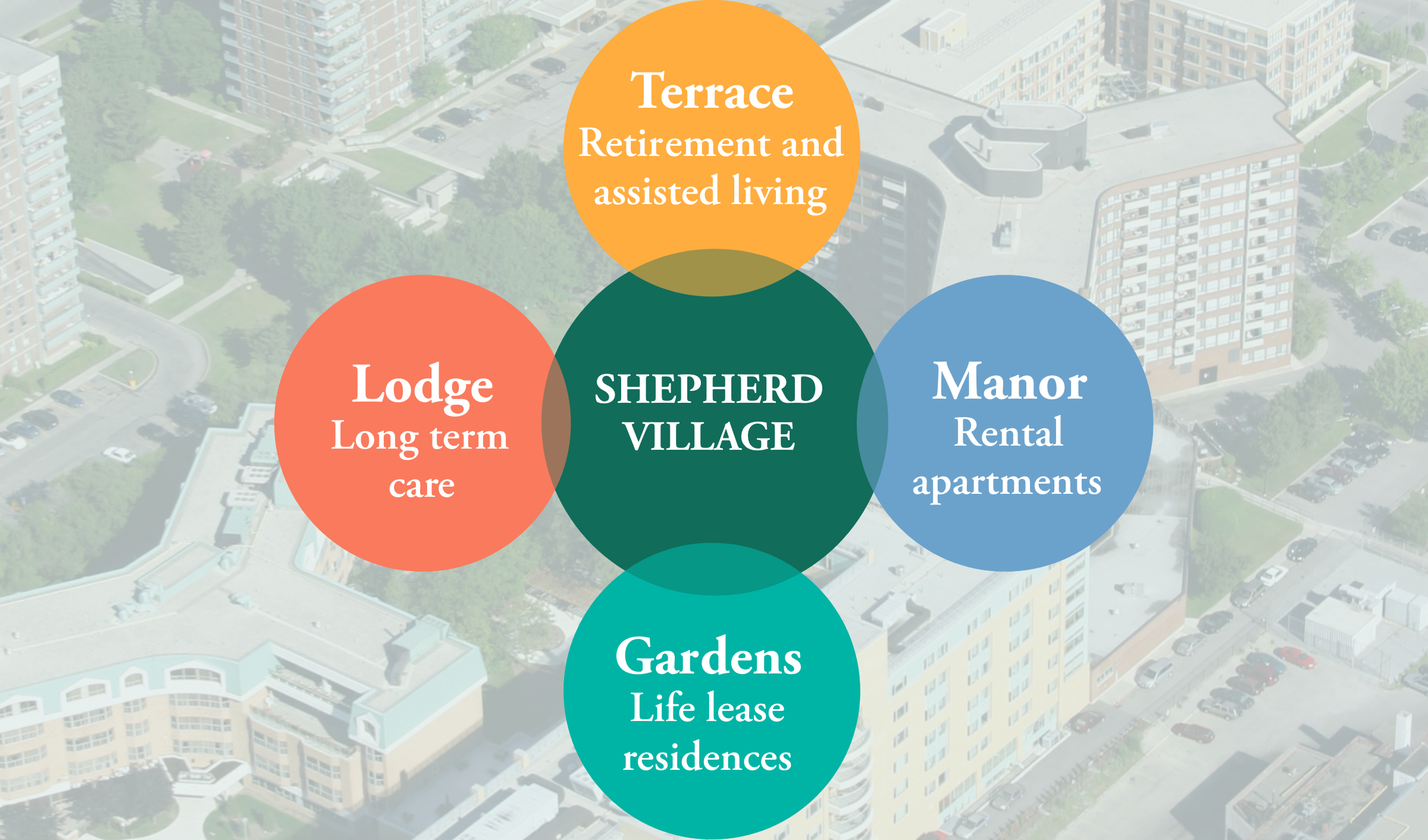 A lifestyle that can adapt to you
One of the most valued aspects of Shepherd Village is our continuum of care, meaning the accommodations and services we provide are designed to meet the different degrees of support you need, when you need it. Depending on your health and physical needs, you have the option of living fully independently, choosing to have some help with everyday household tasks or receiving full, 24-hour care.
Because we support fully independent to full-care lifestyles, as a resident you are often able to transfer between Shepherd Village accommodations, allowing you to continue living close to the family, friends and community you love.
Certification and recognition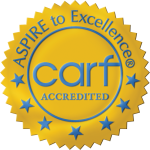 Shepherd Village has once again successfully passed accreditation with the Commission on Accreditation of Rehabilitation Facilities (CARF). The Lodge and Terrace have achieved accreditation status for 2020 – 2023
Shepherd Village has been awarded the Readers' Choice PLATINUM AWARD for Best In-Home Senior Care in Scarborough, as voted by The Scarborough Mirror newspaper readers.