Stay well, stay independent
The Fitness Centre is a welcoming space for older adults to access healthcare and exercise in a comfortable, accepting and barrier-free setting. Strength and mobility are important factors in remaining independent and enjoying our retirement years. Exercise, and in particular strength training, has been shown to improve muscle mass, balance and mobility, blood pressure and bone density. It provides significant psychological benefits as well.
Fitness services for $1 a day
Fitness Centre — open 6 a.m. to 10 p.m. daily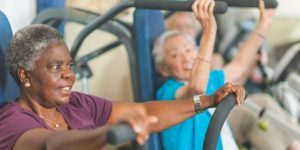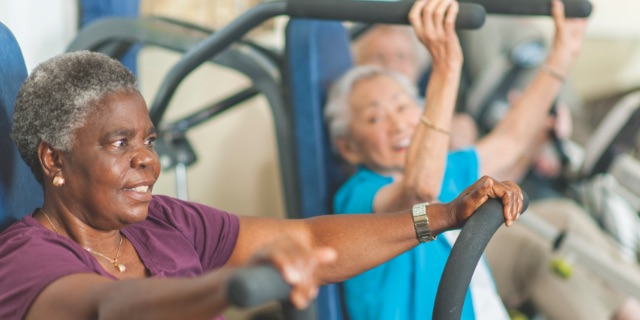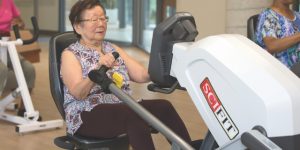 The Fitness Centre is filled with state-of-the-art exercise machines and an accessible, indoor salt water swimming pool. Everything is designed with seniors in mind and to achieve fitness and mobility goals in the most effective and safe way possible.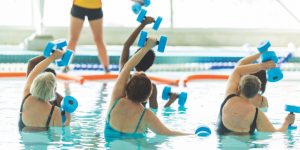 You can drop by the pool for a quiet swim and join one of our fun group exercise classes, happening twice a week.
Join today!
All seniors living at Shepherd Village and in the neighbourhood are welcome to join the Fitness Centre. All memberships include unlimited access to the Fitness Centre, group fitness classes and swimming pool.
$15/month* for Shepherd Village Staff
$20/month* for Shepherd Village Residents
$30/month* for Community Members
Fitness-Centre-Membership-Enrollment-Package
Call 416-609-5700 ext. 268 to become a member and for more information.