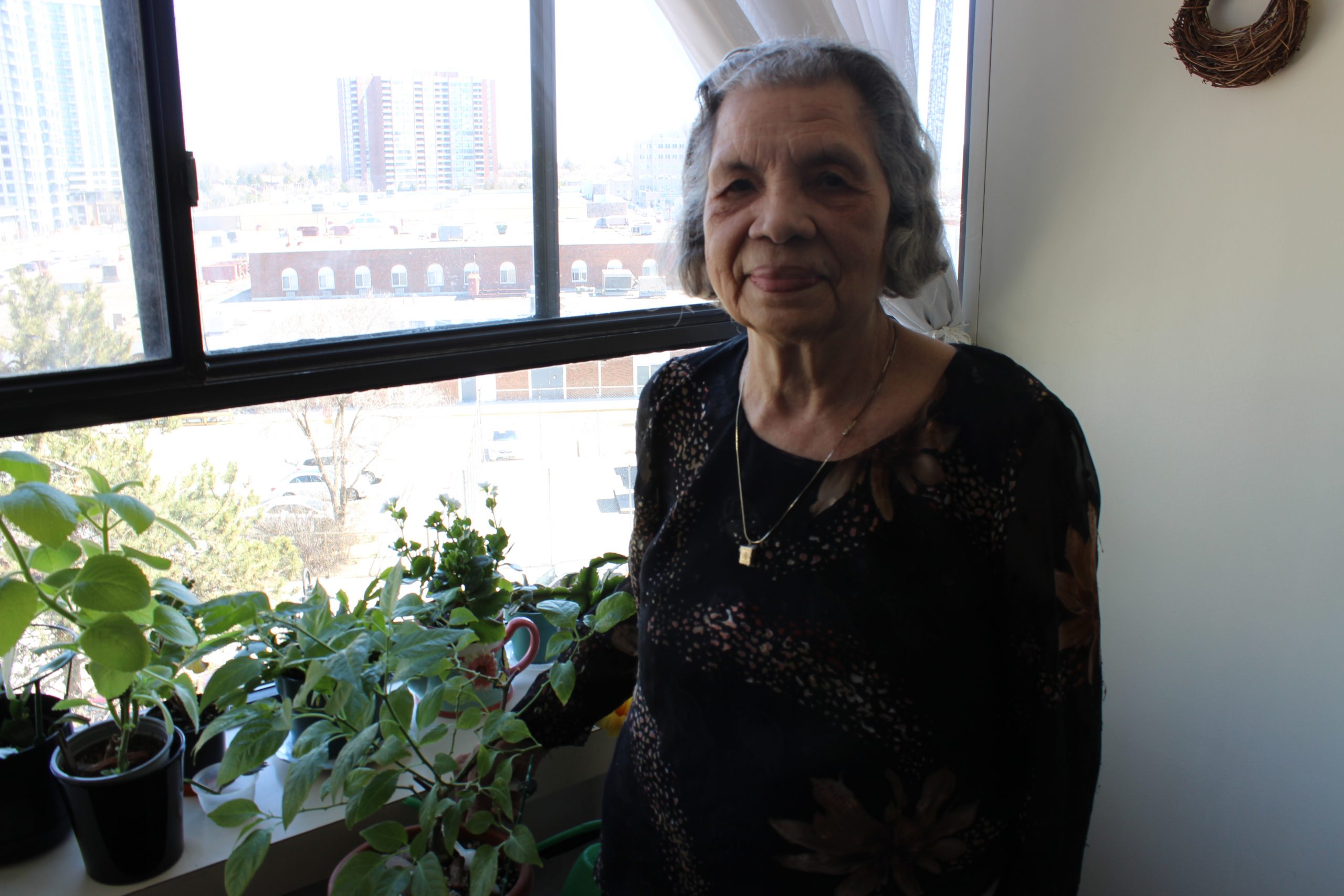 Lenore Carter, born August 19th, 1936, grew up on a little island named Grenada, in the Caribbean. She lived in the largest town called St. Andrews. In the earlier stages of her life, Lenore attended a Catholic school. The students were given a slate and pencil or chalkboard rather than paper and pen. Instead of reciting ABCs or doing regular schoolwork, Lenore remembers being led to the back of the Church to sit and learn about her purpose. She recalled a particular time at "Black Sabbath" when she saw Jesus on the cross with his hands outstretched, beaten and bruised. She asked why they had put him there. "I was sorry for him, and I'd go to look as close as I could. Then someone said, 'bad men put him there'."
One day, on her long journey to her aunt's house, Lenore noticed a school in the area. She asked her aunt about it and was told that many "English people" attended. Lenore was excited to learn more about it. Her aunt told her that if she joined, there would be a possibility that she would be taught proper ministry. Her mother was happy to hear it, so they went up to ask about joining. She was told that she could join in September when the school reopened. Once she started, she began to work with the missionaries. The commute was long and difficult, but Lenore remained persistent. "We had to walk most of the time in the morning because the buses would run for people going to work."
Lenore's parents lived apart. Her father was once a senator in parliament who later owned a store. Her mother lived in the countryside and tended to her garden.  Lenore's father wanted her to become the shop's secretary, but Lenore had other plans. One day a few girls from the school told her their plan to go to England to do nursing, and she said that she would like to go too. Her father was displeased. He insisted that she'd have to come back if she went to study abroad. Her mother was sick and would need extra care. Lenore agreed and travelled to England to study and returned to help her father with his shop. Her dad did not want her to practice at the hospital in Grenada; instead, he wanted her to work with him.  For a year and a half, she did before leaving for Canada.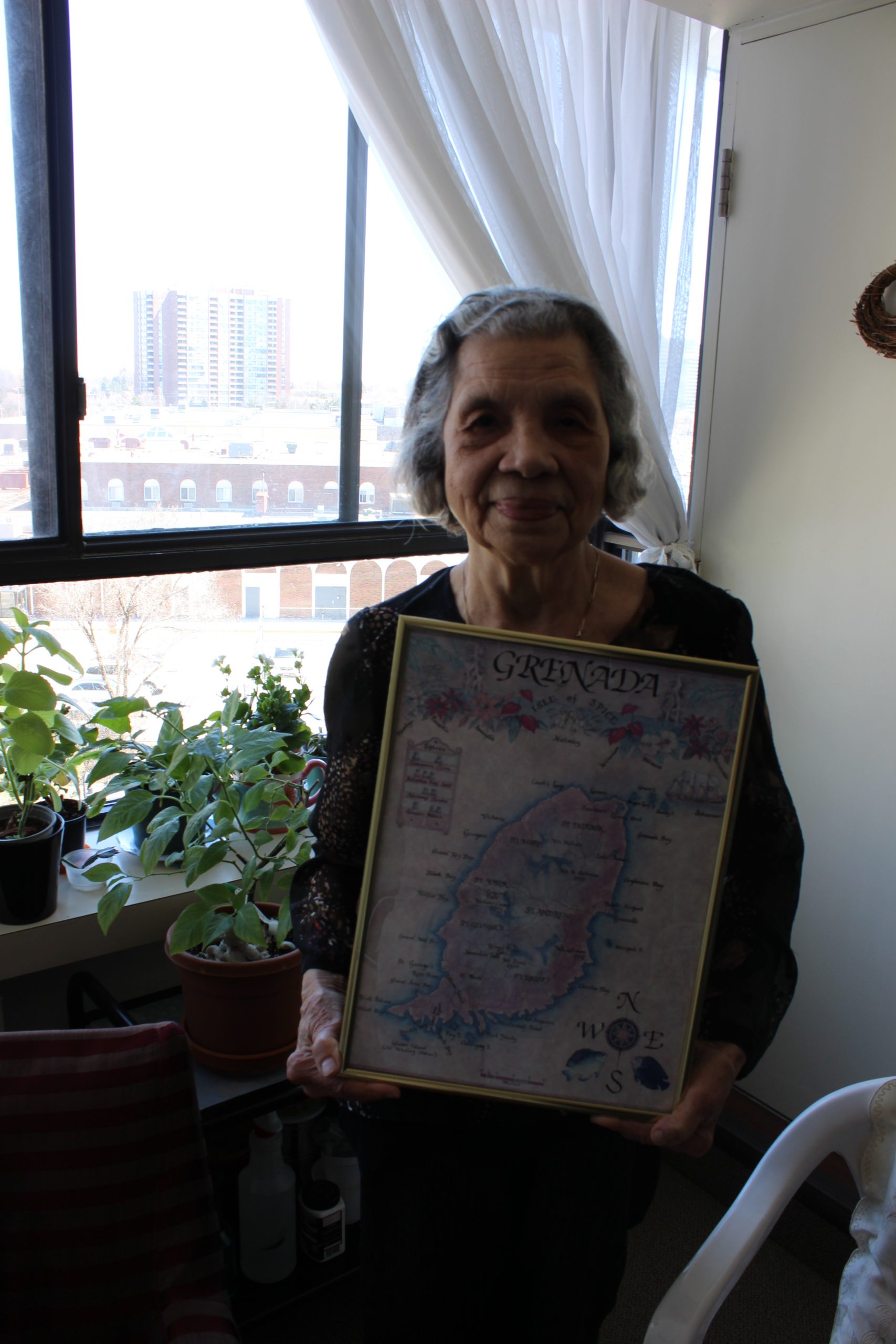 While at her father's store, Lenore met a woman named Madeline Rai.  She had come to the island with "Sisters."Lenore believed them to be nuns, "They didn't wear a habit, but they were in good enough character." The ladies told her that Canada had plenty of opportunities for her in her field of interest and that she should make a trip to discover them. Despite her father's protests, Lenore took their advice. Before leaving the island, her father insisted that she return if he ever needed her.  She spent several years studying and practicing nursing at Hamilton Hospital.
Lenore worked for a year in Toronto at East General Hospital then returned to Grenada to take care of her dad. She found out that her dad had become a Christian. He said that he had gotten confirmed at an Anglican church and didn't know that he could have a relationship with the Lord. She spent seven years in Grenada before returning to Canada. "I came back because my sister wanted me to get a job in Toronto." She got involved with the missionaries at her church, where she first heard about Shepherd Village.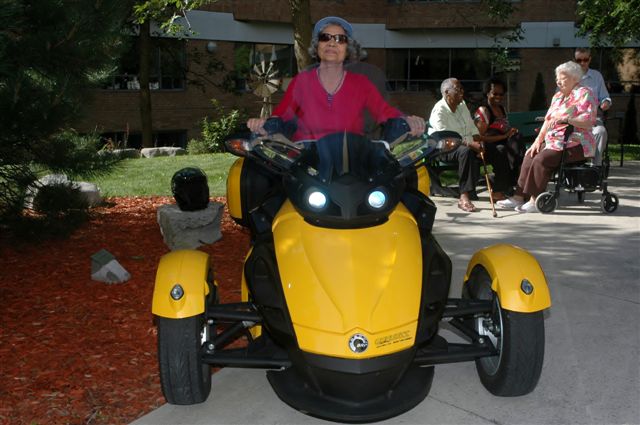 Lenore Carter is a spiritual Caribbean-born woman who has spent many years seeking out her dreams and chasing after them despite the hardships and difficulties
that she may have faced along the way. Her story is one of determination and should come as an inspiration to those who believe that they cannot strive for greatness due to their circumstances. She sought out the things that made her happy. It was an honour to write a summary of her story, and I am sure that there is so much more to tell.