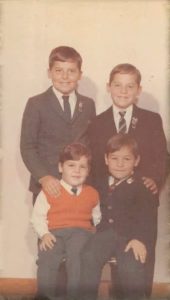 Mario Gugliotta was born in Red Lake, a small mining town in Northwestern Ontario, with a population of 2000 in the 1960s. Mario's parents immigrated to Canada in 1957 from Italy and raised their four boys in a religious household. A major principle that Mario grew up with and still lives by is the Golden Rule, in which you 'do unto others as you would like them to do to you,' one of Jesus' most known teachings in the Bible.
Reflecting on being the youngest of 4 boys, Mario is quite grateful for the amount of shared life experience and advice his brothers provided him; regardless, he sometimes wishes he had taken more risks and explored a little more. Moreover, Mario shares that he is very thankful and happy with the steps he took to get him to where he is today, especially with his work and family.  He still emphasizes the importance of finding yourself and exploring who you are as a person because "once you have a family, you have to be the provider… you don't have all the opportunities as when you were younger." Mario conveys that it is very important to tend to yourself first before tending to other people's needs, but when you become a parent, all of that changes.
It is understood that being a parent transforms a person beyond what you can imagine as their perspective shifts entirely. Nonetheless, Mario shares that parenthood is a wonderful thing in itself and having his three lovely children changed his life spectacularly, "I realized that you're bringing someone into this life and having to teach, guide and provide for them is a major factor in your life… I noticed it wasn't just me but my wife and myself."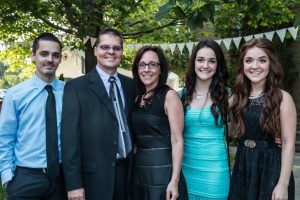 Before Mario came to work at Shepherd Village full-time, his main career was landscaping, as he owned his own company for three years. Mario still enjoys gardening to this day, "designing and maintaining flower gardens, lawns, shrubs, and trees." It wasn't until two years after another job that he finally decided to apply for a full-time role at Shepherd Village, where he worked part-time. Mario's father was one of the main reasons he started working at the Village. From age 10, Mario accompanied his dad, who was on-call while working at Shepherd Village. Mario would observe his father's daily tasks of completing urgent jobs and attending to various emergencies. He admired his father's values and persistence which would shine through every time he completed these tasks, especially how happy he made everyone by solving outstanding problems. The admirable values that he saw in his dad enlightened Mario so much that his father's influence also shaped his perspective on life. Mario was determined from then on to live a life full of excellent service, especially helping the people around him to the best of his abilities.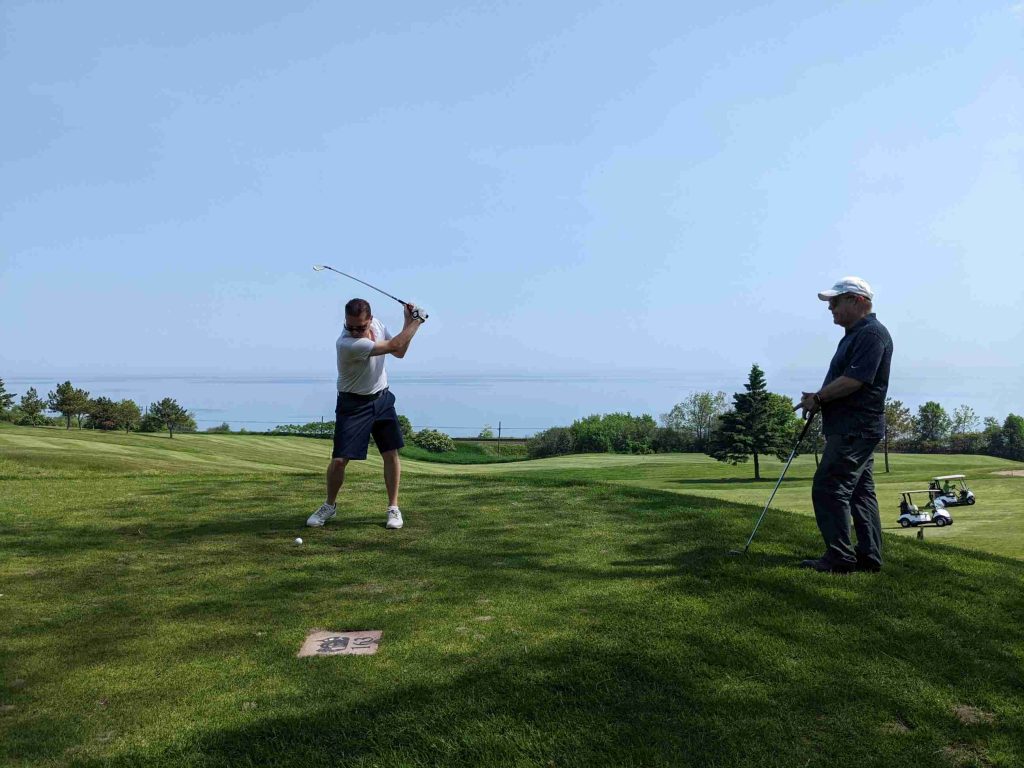 Mario's current occupation at Shepherd Village is as the Director of Facility Services, overseeing 8.5 acres, including housekeeping, laundry, security, groundskeeping, and maintenance. Mario grew into this role over the 40 years he's been here at Shepherd Village. In the first ten years, he worked as a student and the rest as a full-time worker. On a hilarious note, Mario has so much experience with various tasks; when his staff says, "You've never done this before," he replies, "Yes, I have." Throughout Mario's career, he shares that working at Shepherd Village as a student was fun as he made some money while working with seniors and learning a wide range of skills. As time went on, Mario grew his skillset by returning to college part-time to acquire more skills needed for the job. He then took more courses at a management level so that he could prepare himself for when an opportunity arose.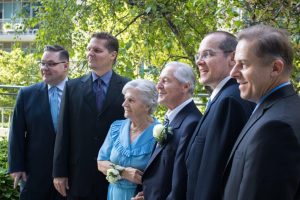 As Mario has gotten older, he sees himself applying the values his parents instilled in him regarding helping others. Overall, he happily beams that being available to people who need help and attending to their needs has been very fulfilling over the years. "Many people have come back with thank you cards and a word of gratitude and it's fulfilling that at the end of the day, you know you've helped someone and that is a good legacy to leave behind."
Mario's dedication and determination in assisting staff and residents here at Shepherd Village are immensely appreciated.

"So in everything, do to others what you would have them do to you, for this sums up the Law and the Prophets." Matthew 7:12