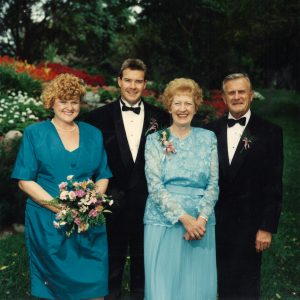 Meet Sheila Margaret Tymstra, our new Director of People & Culture.  Sheila was born in Toronto and grew up in Oakville.  Her hobbies included reading, crosswords, fitness and watching true crime and historical films while growing up.
Sheila became a big fan of movies because her father ran a drive-in theatre when she was a child. Many of the films that would play would be murder mysteries, and she was a huge fan of Nancy Drew.  So Sheila fell in love with true stories about the injustices and wrongful convictions around the world. Sheila's love for forensic psychology started in her childhood and has stayed with her ever since. Today she enjoys listening to podcasts such as 48 Hours and watching or reading mind-boggling crime stories.
Since she was nine years old, Sheila struggled with her weight and so after joining the gym in her twenties, Sheila developed a passion for fitness.  She eventually took a fitness leadership program and was able to start teaching fitness. She taught six classes a week and did this for about ten to twelve years.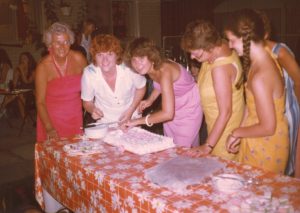 Sheila reflects on her twenties as a fun time and carefree.  She had exciting adventures and formed friendships withstood for 45 years.   She had her share of fun and experiences, meeting new people and having no worries.  One of her most memorable adventures was when she was 24.  Sheila and her girlfriends went to California, San Diego and Vegas. She was in the place where they make movies, Hollywood.  They enjoyed every moment while going to great shows, clubs and beaches. She even met Howie Mandel on the street one day.  She remembered almost every day of that trip.
Devastatingly, in December 1992, after two months of marriage, Sheila's husband suffered an aneurysm and became cognitively disabled. Sheila was 33 at the time, she had a great career and thought her life was destined for a specific path, but she quickly learned, "life is not always going to go the way you planned." Sheila realized with time that she's not only a survivor but also a thriver who can get through anything if she puts her mind to it. She may not be able to control everything, but the best thing you can do is rely on yourself and have control over your mindset.  Sheila had two children with her husband. Twenty-six years later,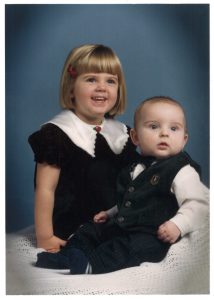 she has divorced with two grown children and a beautiful granddaughter she treasures.  "I want to make sure that I live my life to the fullest, do everything that I can do to have joy and make an impact on the world while I'm here and not waste time."
Before Sheila came to Shepherd Village, she worked as a branch office administrator for Edward Jones Investments and was in HR for 30 years prior to that.  As the Director for People & Culture, she ensures Shepherd Village's policies and processes align with the culture and Vision, Mission and Values. Sheila was intrigued by the beautiful "campus" setting for the seniors and the caring Christian environment that inspires a close-knit community. Throughout her time here at Shepherd Village, Sheila would like to be remembered as a caring, compassionate, professional and intelligent leader who brought joy and fun to the workplace.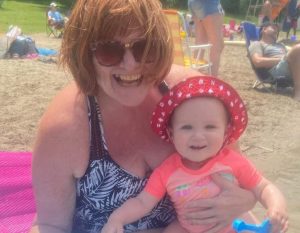 When Sheila reflects upon what advice she would like to give her twenty-year-old self, she wishes she wasn't so hard on herself. She always felt like the odd girl out when she was younger, but through meeting the right people and healthy self-care, she learned that it shouldn't matter what society deems to be the norm at that particular time, but that you love yourself infinitely no matter what. Some major principles that Sheila lives by are to be kind to others, true to her word, honest and forthright, and hard working. With this combination of values, Sheila feels the most successful in her life and career. Sheila feels fulfilled.