The Value of One, The Power of Many
Volunteers are instrumental in supporting the residents at Shepherd Village.  From assisting with Recreation programs, helping with feeding or enjoying a friendly visit, volunteers support our residents in so many ways. Below is a big thank you for volunteering with Shepherd Village Inc from 2 Senior Management staff.
Click one of the two pictures below to view the video messages:
Volunteers Bring Change
Many thanks to AdvantAge Ontario for hosting the Ontario Video Contest Award.  We are proud to share that Shepherd Village took first place! Please click on the picture below to see how our volunteer, Joshua, feels about being a volunteer. #VolunteersBringChange #ShepherdVillage
Builds skills and brighten days
We are fortunate to have a diverse group of volunteers, including college and university students, family members and friends, who play an active and important role at Shepherd Village. We are always looking for caring and compassionate people who are eager to make a difference.
Whether you are looking for a general role or wish to assist trained staff in a specific area, we can help customize your experience so it meets your needs while having a positive impact for residents. Volunteers help with resident care, recreation, technology, spiritual life and administration. We also offer post-secondary and high school co-ops and a leadership program for grade 11 and 12 students.
Urgently needed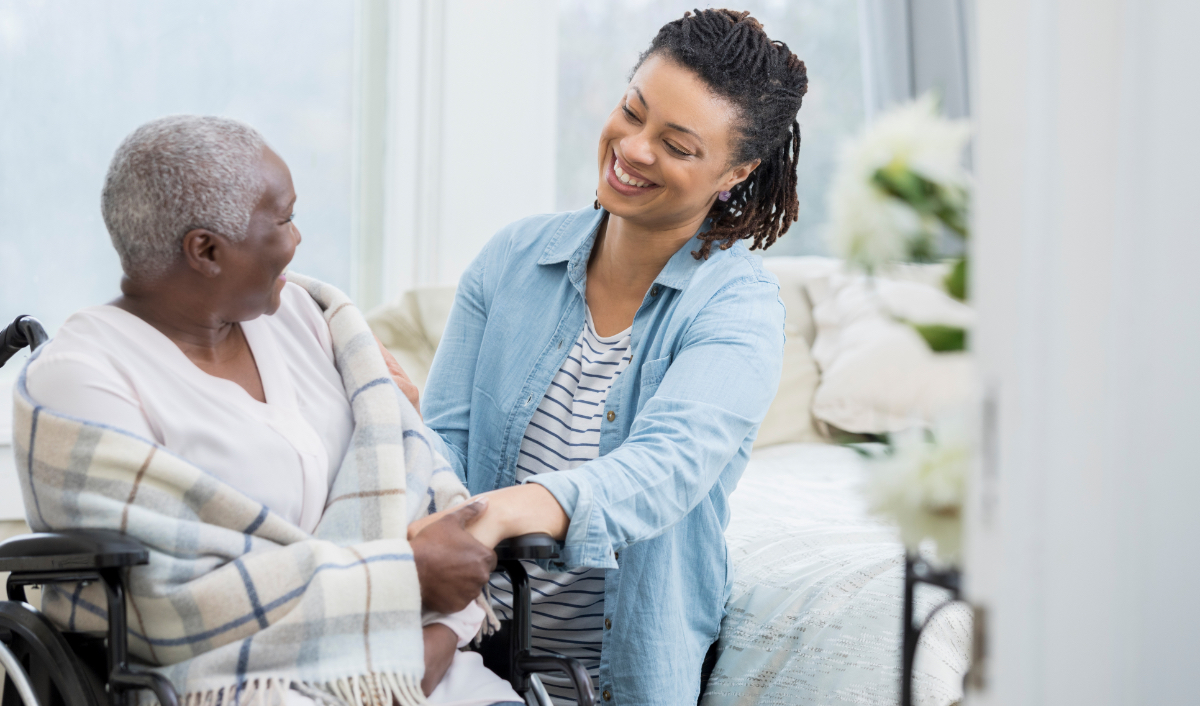 We have a wide variety of volunteer roles but the ones we need most urgently are:
Spiritual Care Assistant: 2 hours/week – You will spend quality time with residents to read the bible, talk about your spiritual journey and participate in hymn sings.
Meal Time Assistant: 8:45 a.m. to 10:15 a.m. OR 11:45 a.m. to 1:15 p.m. OR 4:45 to 6:15 p.m. – You will be assisting nursing staff by helping residents to eat their meals.
Friendly Visitor: 2 hours/week – You will be visiting a Lodge resident on a weekly basis and developing a respectful and caring relationship. An understanding of or experience with dementia is a benefit, but not required.
Weekend Volunteers: We need volunteers on the weekends with friendly visiting, meal assistance, and one-to-one programs.  If you are interested, please register and we can connect you.
**Please note you must be 16 years of age or older to volunteer at Shepherd Village**
Steps To Volunteer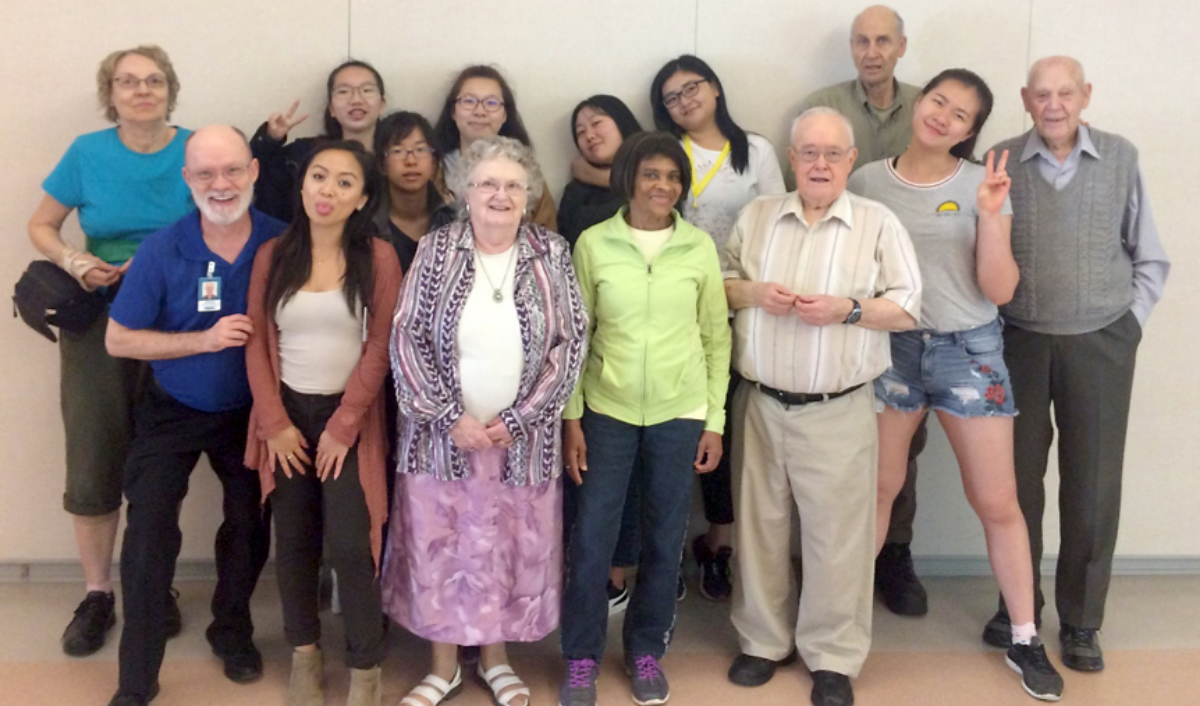 All volunteers must be able to fulfill a minimum of 2 hours per week for 6 months of volunteer service
Complete the online application form and attach your resume at the end of the form where indicated.
A valid 2-step Mantoux (TB) skin test. If step 1 is positive, you must have the results of a chest x-ray.
Written proof of a negative COVID-19 test
Proof of a recent flu shot
Complete a vulnerable sector check.                                                   A valid* Vulnerable-Sector Police Record Check (VSPRC) for Employment completed by your local Police Department. Estimated processing time varies by region.
Complete an interview via Zoom
Attend an orientation
Complete online and role-specific trainings
Sign a Memo of Understanding
Students placements
Co-op placements
For students, getting hands-on work experience is critical to their future. At Shepherd Village, we offer high school, college and university students a professional and respectful learning environment. We host students from high school and from post-secondary programs such as gerontology, nursing, recreation, seminary, project management and more. Our students learn new skills, build their networks and gain real world experience, all of which is vital for their resumes and to kick start their careers.
L.E.A.D. program
Leadership, Empowerment, Achievement, Determination or L.E.AD. is a strengths-based program for students in grades 11 and 12 that helps them gain valuable tools to successfully transition to college or university. Students learn about resume writing and scholarship and career opportunities and they build lifelong skills of self-exploration, self-management, self-worth, self-confidence, working well with others and community engagement.
| Lodge Activities: | Terrace Activities: | Additional Activities: |
| --- | --- | --- |
| Friendly Visitor | Friendly Visitor | Pharmacy |
| Recreational Assistant | Recreational Assistant | Reception Desk |
| Meal Time Assistant | Church Service | Village Club |
| Church Service | Bible Study | |
| Spiritual Care Assistant | Friday Movies | |
| Spiritual Care & Palliative Care Assistant | Piano Player | |
| Piano Player | Guitar Player | |
| Guitar Player | | |